wiki:windows_installation_load_driver_message
Table of Contents
Windows installation Load driver message
If you encounter this message when trying to boot from a USB with Windows ISO it is most likely an issue with how the Windows ISO exists on USB drive.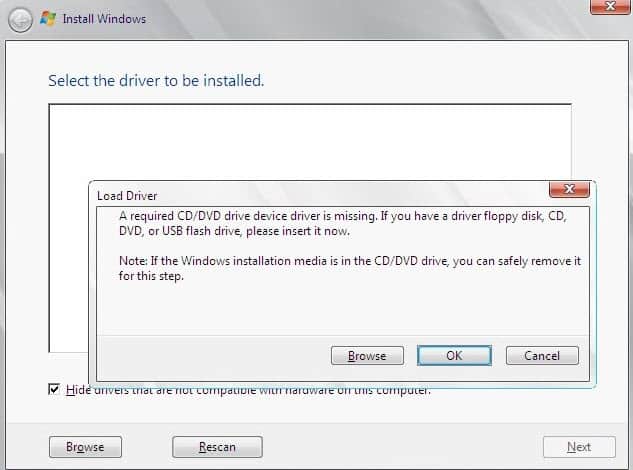 Using ventoy did not work. Try using Yumi. Scroll down and select appropriate version.
For Windows ISO Win10_22H2_EnglishInternational_x64.iso image download YUMI exFAT. You will need Windows running in some VM to go throught the install process.
In Windows, insert the USB drive, format it and run Yumi and follow the instructions.
Tested on
Win10_22H2_EnglishInternational_x64.iso

Windows 10 in Virtualbox

Yumi exFAT 1.0.1.6a
See also
References
wiki/windows_installation_load_driver_message.txt · Last modified: 2023/05/01 12:45 by antisa
---